C II - C2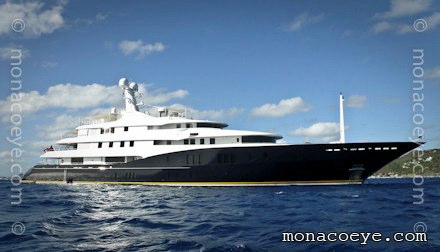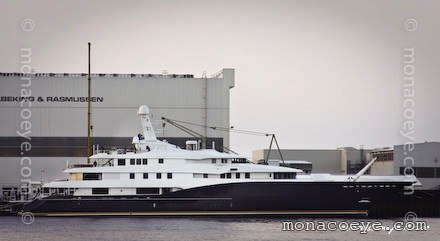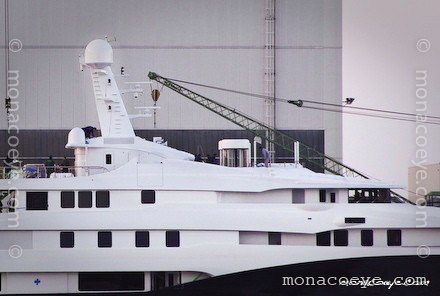 Yacht name:
C II
(C2)
Length: 257 ft • 79 m
Year: 2008
Builder: Abeking & Rasmussen • # 6479
Design: Reymond Langton
Photo: Robert Paylor • St Barths • March 2009
Photo: Klaus Gaeth • Lemwerder • December 2008
Following on from Andrei Melnichenko's "A" launched earlier this year, might CII herald a rush by prospective yacht owners to snap up the remaining 24 letters of the alphabet?
Klaus has just sent in shots of Abeking & Rasmussen's latest launch getting her finishing touches in Lemwerder.
Although a sister to Eminence, the exterior styling seems less curvy, with the characteristic Reymond Langton "darts" or "arrowheads" almost absent.
There is an interesting
transparent enclosure
on the sun deck in front of the mast - possibly a lift (elevator)?
Update: April 2009 - Superb
new photo of C2
taken during the St Barths season, by Bob.