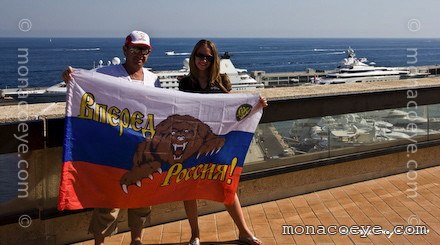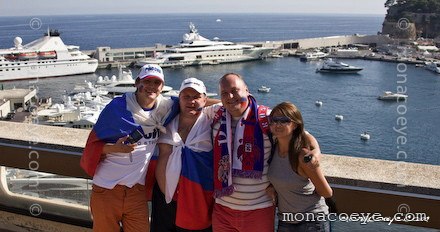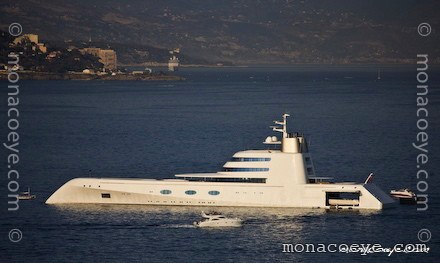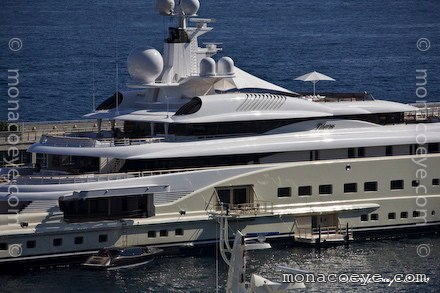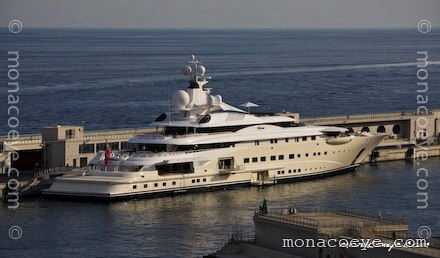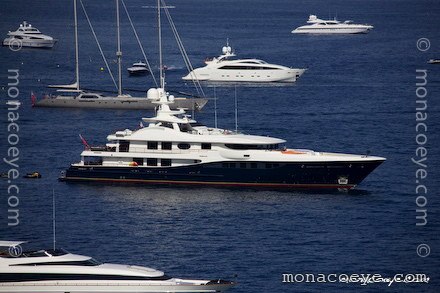 Monaco is awash with cheerful Russian football supporters, primed for kick off against Manchester United at 8.45 pm in the UEFA Super Cup Final. Didn't see many Man U supporters this afternoon - maybe they're flying in after work, or in the bar already perhaps ?
Plenty of Russian boats around, of course, including Pelorus and Izumi (I'm reliably informed). A bit of Wikipedia trivia for the pub quiz later - Zenit's majority owner is the Russian energy giant Gazprom, whose ex Chairman is none other than Russian President Dmitry Medvedev …
A significant turn out of yachts moored off the Larvotto too - Deniki and Friday Star above… "A" was visiting Beaulieu earlier in the week.