Andreas L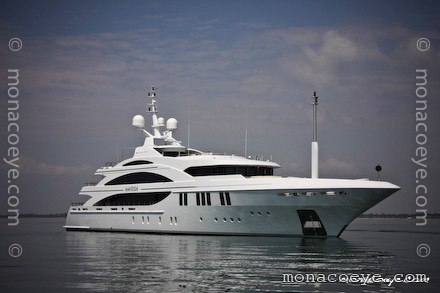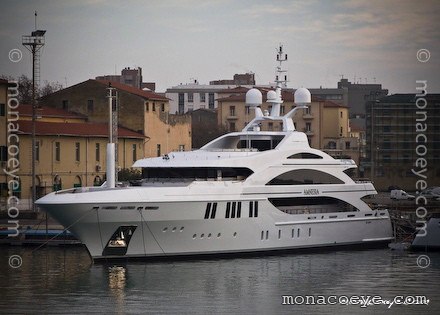 Copyright: Z/monacoeye • Monaco, September 2010 • Do not copy without permission

Yacht name: Andreas L
Formerly:
Amnesia
Length: 197 ft • 60 m
Year: 2008
Builder: Benetti • # FB 245
Interior: Redman Whitely Dixon
September 2010, Amnesia has been sold and renamed Andreas L (see below).
2008: Benetti's
Amnesia
was launched in February 2008, following the trend towards cleaner lines on their larger yachts.
Amnesia is scheduled to appear at this autumn's 2008 Monaco Yacht Show, with Xanadu and Alibella.