Palladium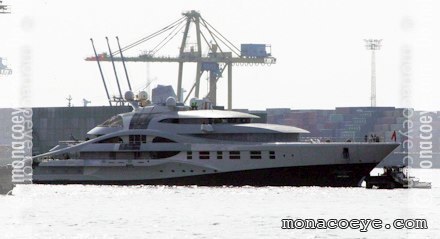 Photo copyright: Klaus Gaeth/monacoeye. Do not copy. Image: Hamburg, March 2010.
Yacht name:
Project Orca
-> Palladium
Length: 315 ft • 96 m
Year: 2010
Builder: Blohm & Voss • # 971
Design: Michael Leach
Project Orca was just launched a couple of days ago. Here's a first exclusive photo of the somewhat futuristic yacht after launch, from Klaus up in Hamburg.
Michael Leach designed Orca. It would be interesting to see some higher resolution photos of the glass work and superstructure.
Now named Palladium.