05 Dec 2006 00:43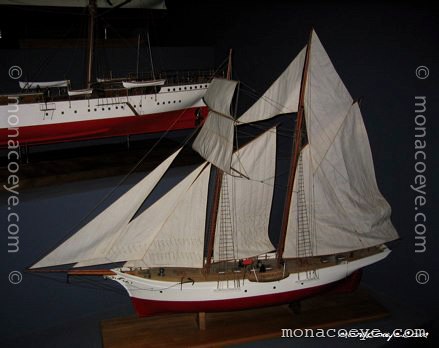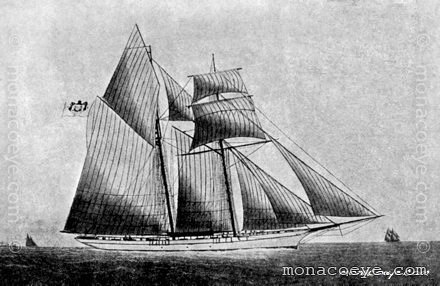 Yacht name:
Hirondelle
Length: 32 m • 104 ft
Year: 1862
Builder: Camper & Nicholsons, Gosport
Owner: Prince Albert I, Albert Grimaldi of Monaco (1848 - 1922)
The Hirondelle was Prince Albert's first serious yacht (he had previously owned a small cutter Isabelle II). In 1875, he converted Hirondelle from pleasure yacht to explorer yacht with on-board lab to examine specimens and map the sea floor. Thus started his life-long passion for oceanography…
Photo credit: By kind permission of NOAA Rice Library of the NOAA Centers for Coastal Ocean Science. Image ID: ship4638, NOAA Ship Collection. The HIRONDELLE. Plate III, figure 6. In: "Results of the Scientific Campaigns of the Prince of Monaco." Vol. 84.
NOAA
have kindly permitted monacoeye.com to show photos of the four great explorer ships sailed by Prince Albert at the turn of the century, reproduced from their archives. Many thanks!
The model photos were taken in the Oceanographic Museum.