23 Aug 2009 15:05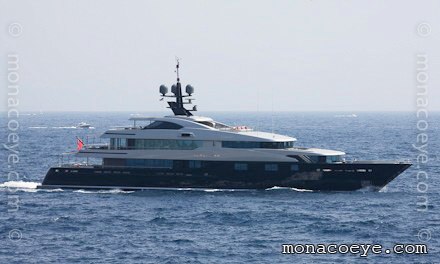 Yacht name:
Slipstream
Length: 197 ft • 60 m
Year: 2009
Builder: CMN • # 801
Design: Andrew Winch
Photo: monacoeye • Monaco • August 2009
23 August 2009: And here is
Slipsteam
slipping past the Oceanographic Museum in Monaco today.
To those of you tuned in to TMS, Ponting's just been run out out by Freddie Flintoff … And immediately after Clarke went too! With 6 wickets to go, now, there'll be a few Aussie crew out there having a bit of an uncomfortable weekend, I should imagine!
Launched March 2009, Slipstream is the biggest superyacht from Cherbourg-based CMN to date. Custom Line 60 sistership Cloud 9 has now also been launched and a third sistership is under construction.