18 Sep 2010 22:19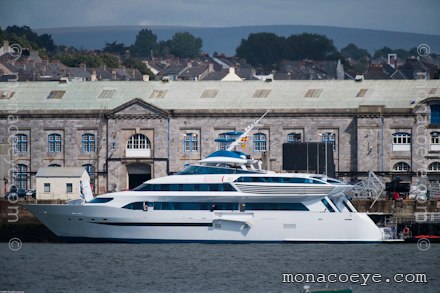 Copyright: PP/monacoeye • Torpoint, September 2010 • Do not copy without permission

Yacht name: Alamshar
Formerly Project P305
Length: 164 ft • 50 m
Year: 2007 - 2010
Builder: Devonport Yachts • # P305
Top speed: about 60-70 knots ?
Alamshar is fast 50-metre yacht recently relaunched by Devonport Yachts following problems after its first launch a few years ago.
Read More...
10 May 2008 16:42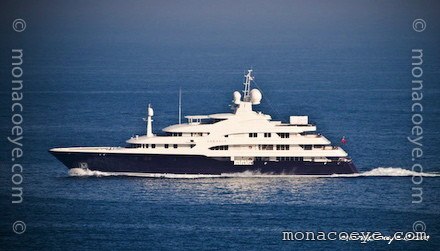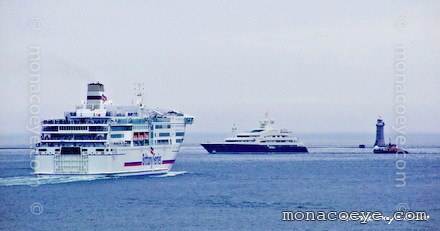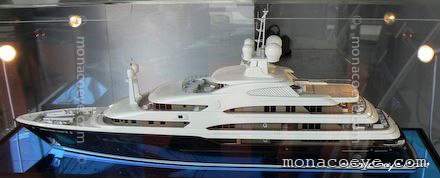 Yacht name:
Sarafsa
Length: 269 ft • 82 m
Year: 2008
Builder: Devonport Yachts • # 54
Design: Andrew Winch
Photo
Peter Powell • Polperro, Cornwall • 8 May 2008
Photo
Tom Walker • Plymouth Sound • 4 May 2008
Photo
monacoeye • Monaco Yacht Show 2006
8 May Update: Peter has sent in some very nice photos (top) of Sarafsa's sea trials, further along the coast off Looe & Polperro…
5 May Update: Tom has just sent in this rare glimpse of
Sarafsa
on sea trials in Plymouth Sound on Sunday!
Project 54 has been launched with the name Sarafsa. The old Amels Sarafsa has been sold and renamed
Faribana V
.
Video below from Mike:
From previous comments, Sarafsa is owned by Prince Fahd bin Sultan bin Abdulaziz al Saud, of Saudi Arabia, and named after his only daughter Sara Fahed Sultan Al Saud (Sara F S A).
29 Nov 2007 11:07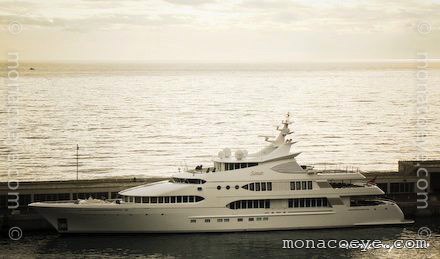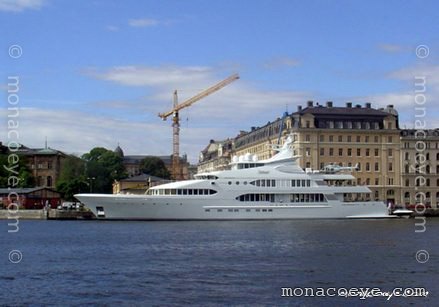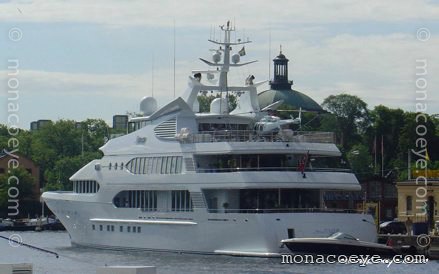 Yacht name:
Samar
Project name: Lana
Length: 252 ft 8 • 77 m
Year: 2006
Builder: Devonport Yachts
Photo: Monaco • November 2007 • monacoeye
Photo: Stockholm • July 2006 • Anders Linden
Still waiting for a sign of Devonport Project 54, due for delivery in 2007, a burgundy-hulled, 82 m Andrew Winch design which looks like it could be a replacement for Sarafsa. Boat International have a feature on Samar in their November 2007 issue.