23 Apr 2009 00:33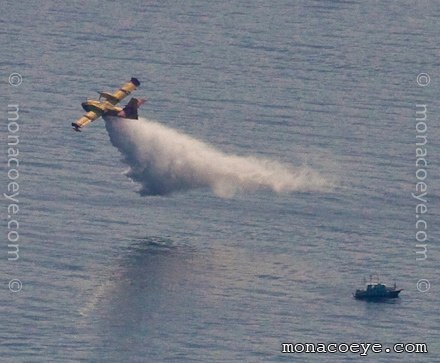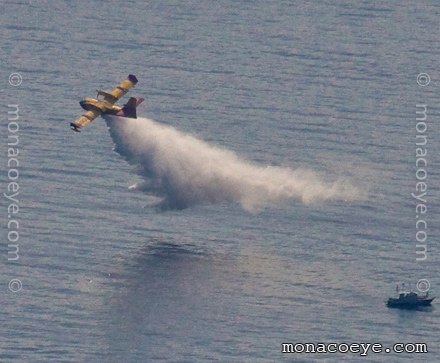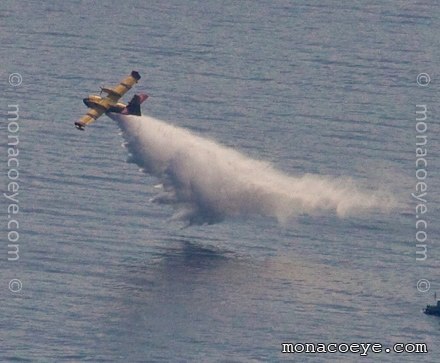 Airplane: Canadair CL 415
Introduced: 1994
Builder: Canadair (now Bombardier)
Photos: monacoeye • Beaulieu • April 2009
These aerial water bombers, or simply Canadairs, as they are known locally, were practising in Beaulieu today - a sure sign that the weather is starting to heat up.
Canadair flying boats are a familiar sight during the summer along the Côte d'Azur, where mountain fires break out regularly. The heavy drone of their engines can be heard for miles.
The amphibious aircraft scoop up water from the sea while skimming over the water. It takes 12 seconds flying at 70 knots to fill up a full 6000 litre load. In the US the planes are known as Super Scoopers.
The French Sécurité Civile operates 12 of these planes as well as 2 Bombardier Dash 8s and 9 Conair Turbo Firecats (ref Wikipedia).