05 Aug 2008 18:16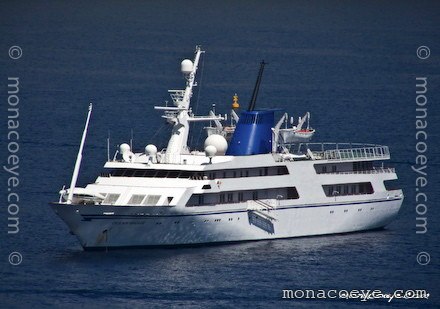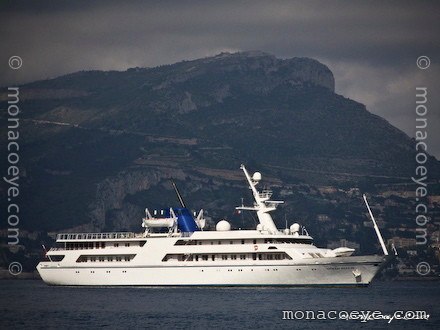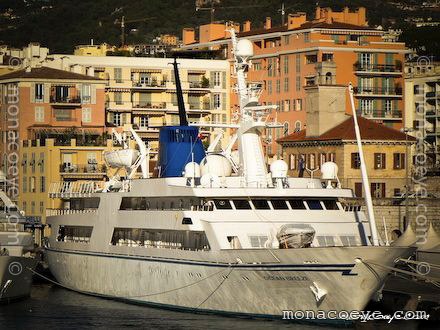 Yacht name:
Basrah Breeze
Formerly:
Ocean Breeze
<-
Al Yamamah
<- Qadissayat Saddam
Length: 269 ft • 82 m
Year: 1981
Builder: Helsingor
Photo: monacoeye • St Jean • April 2008
Photo: monacoeye • Nice • November 2007
3 August 2008: An end to the Saddam yacht saga appears in sight.
The French press have reported that
Saddam's yacht Ocean Breeze
was handed over to Iraqi authorities today, and the Iraqi flag was hoisted. They add that the yacht will now be heading down to dry dock in Greece.
According to the Nice Matin, the Jordanian authorities suddenly had a change of heart and decided not to contest Iraqi ownership claims. The yacht has changed names once again, and is now Basrah Breeze !
Jan 2008: Ocean Breeze is in the news again. The Iraqi government is claiming ownership of the yacht. According to an article in the
Independent
today, French police and a bailiff boarded the yacht in Nice and found an insurance document pointing to former ownership by Saddam Hussein.
Although the history of ownership of the yacht is not at all clear, it seems it was intended for Saddam, but, according to the report, moved into Saudi and then Jordanian hands, before coming to Monaco for the 2007 yacht show.
She was then sold and renamed Ocean Breeze. According to the Independent, a French court blocked resale of the yacht ten days ago. She is currently in Nice.
26 Jul 2008 20:27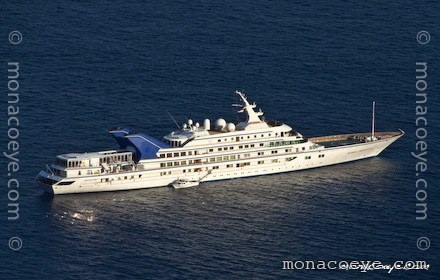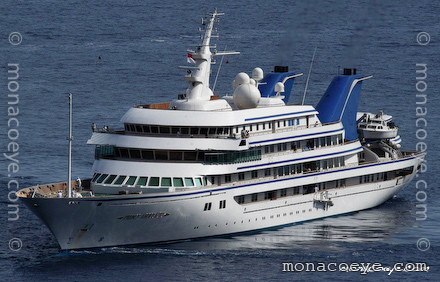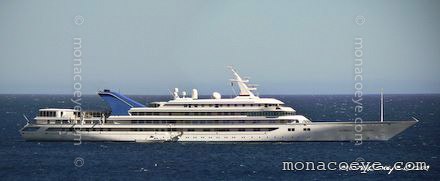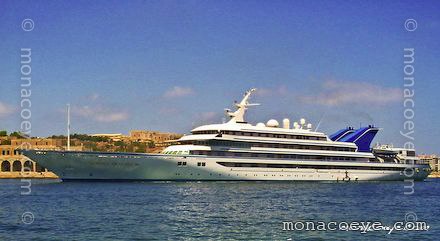 Yacht name:
Prince Abdulaziz
Length: 482 ft • 147 m
Year: 1984
Builder: Helsingor Vaerft
Architect: Maierform
Photo
monacoeye • Monaco & Cannes • August 2007 & July 2008
Photo
NT • Monaco • 17 July 2008
Photo
Henry Bonanno • Marsamscetto Harbour - Malta • 28 July 2007
Saudi royal yacht, Prince Abdulaziz has dropped from second to third place in the Top 100 list by length, since this entry was last updated, with the launch of Al Said.
NT took some superb photos as Prince Abdulaziz
pulled in to Port Hercule
…
28 Nov 2007 01:07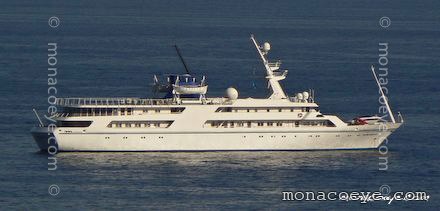 New name:
Ocean Breeze
Yacht name:
Al Yamamah
Formerly: Qadissayat Saddam
Length: 269 ft • 82 m
Year: 1981
Builder: Helsingor
Photo: monacoeye • Monaco • 19 September 2007
Not many will have seen a photo of this yacht recently. It's Al Yamamah, originally built for Saddam Hussein but now owned by King Abdullah of Saudi Arabia. Hence the similarities to Prince Abdulaziz. Thanks to yachtspotter for the ID.