07 Apr 2008 13:11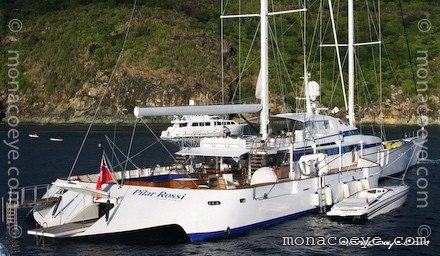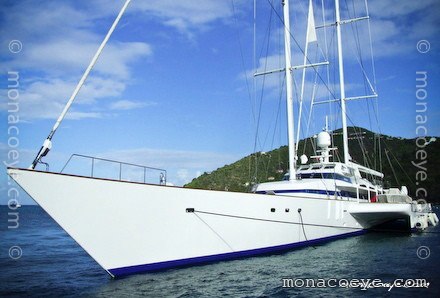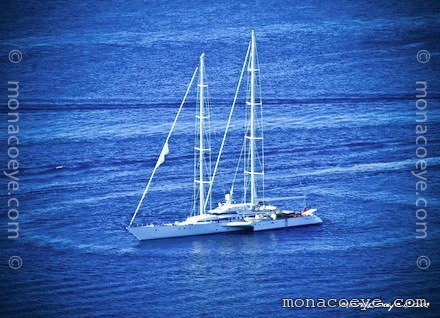 Yacht name:
Pilar Rossi
Length: 211 ft • 64 m
Year: 1989 • Refit: 2007
Builder: Alucraft
Refit: Mauricio Piquet • Inace
Rig: Formula Yacht Spars
Photo
: HMB • Caribbean • 2007
Photo: Robert Paylor • St Barths • February 2008
Formula One racing legend Nelson Piquet's yacht Pilar Rossi started off in life as a relatively modest 39 m motor yacht built in Italy.
But with input from his uncle, Brazilian naval architect Mauricio Piquet, Nelson Piquet decided to add outriggers, a couple of masts, and an extra 25 metres, and turn her into a sailing super yacht !!
She's already sailed from Brazil to Sardinia, and is now back in St Barths.