01 Sep 2008 17:44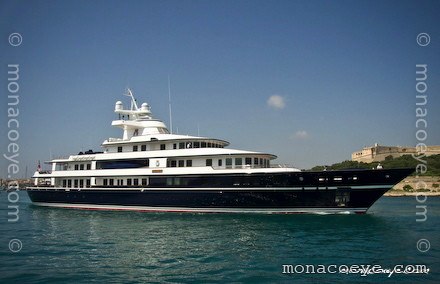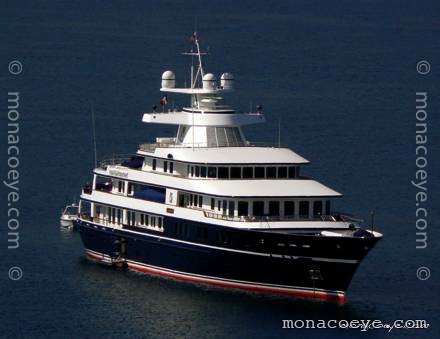 Yacht name:
Leander
Length: 246 ft • 75 m
Year: 1992
Builder: Peene-Werft
Photo: monacoeye • Antibes • August 2008
Photo: monacoeye • South of France • 14 June 2006
March 2008: The
Telegraph
reports today that Prince Charles and Camilla have hired Leander, from owner Sir Donald Gosling, for a four week tour of the Caribbean, in March.
They negotiated a reduced rate from the usual £40,000 a day fee. Among their list of destinations is volcano-stricken Montserrat. Sir Donald Gosling is the NCP car park tycoon.
According to the Telegraph, the Duchess of Cornwall has also holidayed on Leander in the South of France. They also mention that Leander was named after the warship Sir Donald served on.
This will be the first official UK royal use of a yacht, since the decomissioning of Britannia - which didn't even have a swimming pool - in 1997. Clarence House says by using Leander they will dramatically reduce costs and emissions from a typical tour of the islands.
Leander is currently in Falmouth Harbour in Antigua.