10 Apr 2008 17:06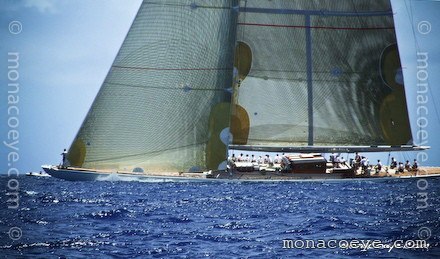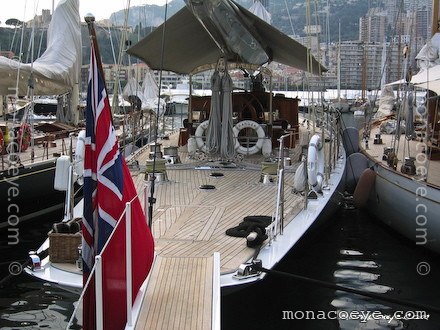 Yacht name:
Ranger
• J5
Length: 136 ft • 42 m
Year: 2003
Builder: Danish Yacht
Architect: Fred Elliot
Design: Glade Johnson
Original design: Sparkman & Stephens
Photo: Robert Paylor • 25 - 30 March 2008 • St Barths Bucket
Photo: monacoeye • Monaco Classic Week 2005
This replica J-class yacht was built on the lines of the original 1937 Ranger. Interestingly there were seven original plans drawn for Ranger, three by Starling Burgess and three by Olin Stephens, with an additional set by Tore Holm recently discovered. This leaves the door open for future alternative Ranger replicas to be built…
There were originally ten J-class yachts built in the 1930s - 4 in the UK and 6 in the US - all of which, with the exception of Velsheda, competed in the America's Cup. Shamrock V, Velsheda, Endeavour and Endeavour II in the UK. Enterprise, Whirlwind, Weetamoe, Yankee, Rainbow and Ranger in the US. Only Shamrock V, Velsheda and Endeavour survived.
Cambria, Astra and Candida joined the J-class later, from the 23 m rule. They were recently joined by the replica Ranger, as the J-class has started to enjoy something of a renaissance. Endeavour II is being built by Dykstra and Royal Huisman and a replica Rainbow is in the works.
Ranger sails with Trinity motoryacht
Vita
.