16 Jul 2010 21:44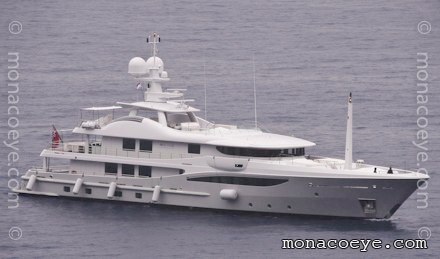 ©Photo: NT • Monaco Grand Prix • May 2009

Yacht name:
Addiction
-> Unity
Length: 172 ft • 52 m
Year: 2009
Builder: Amels • # 455
Design: Tim Heywood
Interior: Laura Sessa Romboli
Addiction
, a new sister to Lady Nag Nag & co (Amels Limited Edition 171 series), was launched in Holland just a couple of months ago. She took up position on the central T jetty in Monaco last week, with a good view of the swimming pool corner for the grand prix.
Supposedly now called Unity (2010) though name on the side still reads Addiction. Does have a nice new hull colour though.
Read More...
16 Jun 2009 12:02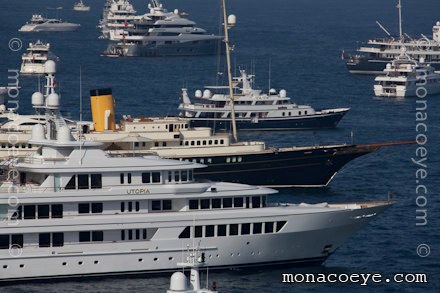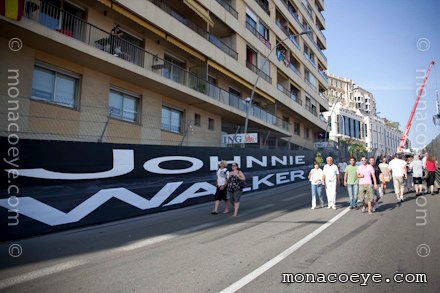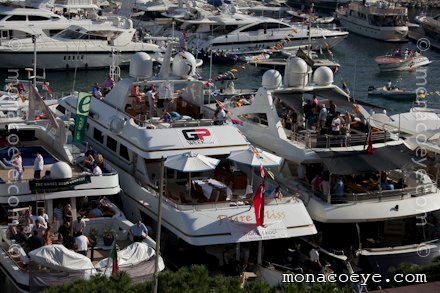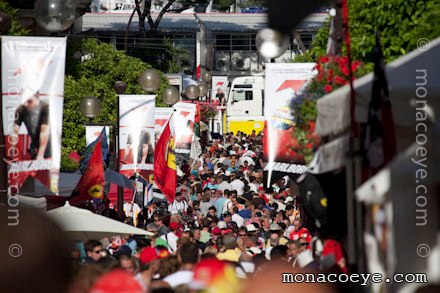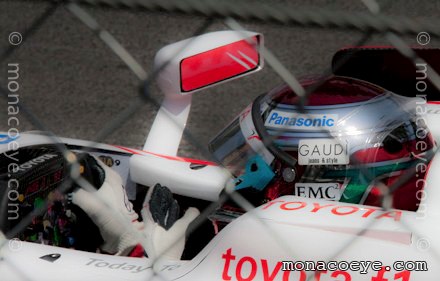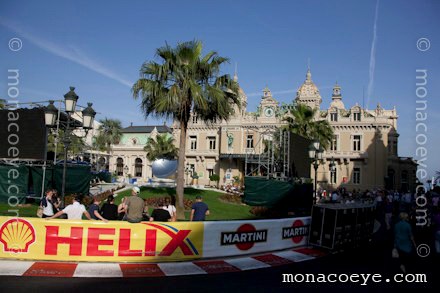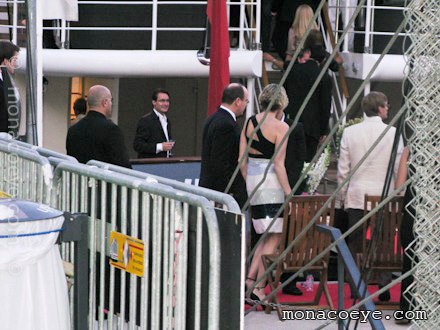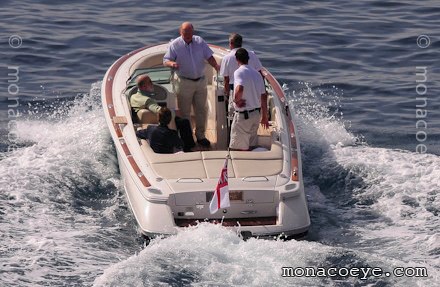 Photos: monacoeye - KH - NT • Monaco Grand Prix • May 2009
There was a good turnout for this year's Grand Prix. Stands seemed full and many yachts turned up for the event, despite the credit crisis. Although there seemed fewer sponsored charter parties than last year.
One car manufacturer had apparently downsized from a 115 metre yacht to one a quarter of the size. Conspicuous by its absence was any sign of Roman Abramovich's fleet. But some regulars like Rahal and Kogo were not going to miss the fun.
Nice Airport, which is usually heaving with Cannes-bound Parisian party people, seemed eerily quiet mid-week. Some usually highly-coveted apartments overlooking the track, which can be let out by locals for five figure sums for the weekend (paying several months' rent!), went unbooked …
NT spotted the Queen's cousin,
Prince Michael of Kent
, who later presented the cup to
Jenson Button
, hopping off to
Blue Bird
in Talitha's Chris Craft tender with Nick Edmiston before the race. Blue Bird and the Talitha tender flew the White Ensign. KH glimpsed
Prince Albert
being ushered onto one of the yachts on Saturday night.
Dilbar
visited on Thursday but departed before the race.
Utopia
,
Nero
, Talitha, Aviva,
Princess Mariana
, Siren,
Siran
and
Fortunate Sun
dominated the skyline outside the port. Inside the port Indian Empress, Ronin, Lionheart, Addiction, Annaeva, Kogo, Phoenix and Alfa Nero were some of the big yachts moored on the jetties. The Hugo Boss 20m Open 60, usually skippered by Alex Thomson, was zipping around below the Oceanographic Museum.
Larger photos here.