28 Sep 2009 08:04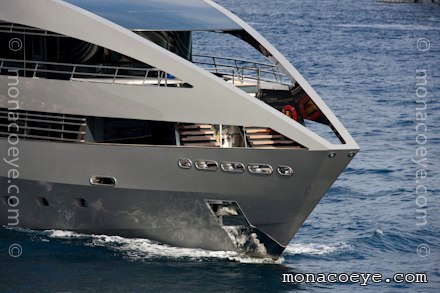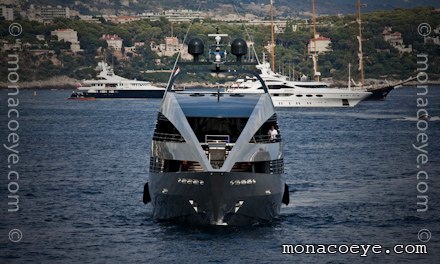 Yacht name:
Ocean Emerald
• YachtPlus 1
Length: 135 ft • 41 m
Year: 2009
Builder: Rodriquez • YachtPlus
Design: Norman Foster
Photo: monacoeye • Monaco Yacht Show • September 2008 (model) & 2009
September 2009: Ocean Emerald looked superb
up close
as she entered Port Hercule today. A design classic !
July 2009: Our first views of Lord Norman Foster's Ocean Emerald cruising, when it visited Monaco last week. She seemed to move at a fair lick and looked very streamlined and stable in the water.