30 Sep 2010 14:28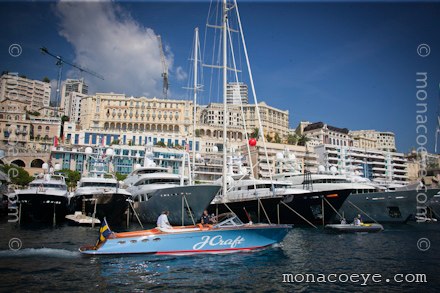 Copyright: monacoeye • 2010 Monaco Yacht Show • Do not copy without permission.

Model name:
J Craft Torpedo
Length: 41 ft • 13 m
Model year: 2009
Builder: J Craft
Architect: Södergren Yacht Design
Neptune, a Swedish-built
J Craft
Torpedo tender added a bit of colour to the Monaco Yacht Show.
This sky-blue Torpedo is called Neptune. It can reach speeds of 44 knots with its two Volvo Penta engines. At that speed it has a range of about 350 nautical miles.
Although reminiscent of wooden Rivas from the 1960s, with leather upholstery and inlaid wooden panelling, J Craft hulls are built from modern materials; vinylester and fibre glass with a PVC core.
J Craft were pleased to announce that they received an order for a new Torpedo, on the first day of the Monaco Yacht Show, and it will be delivered to the owner early 2011.
Pictured below, the dashboard of the white-hulled, Baccarat, the new top of the range
Torpedo R
line. The Torpedo R can reach speeds of 50 knots, with its Volvo IPS 600 system, and comes with matching luggage!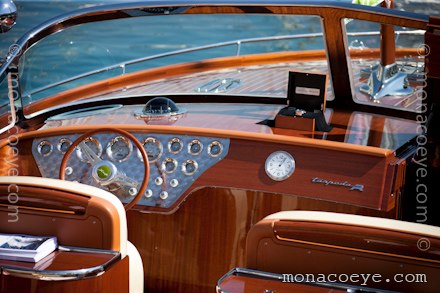 Read More...