16 Jul 2010 21:44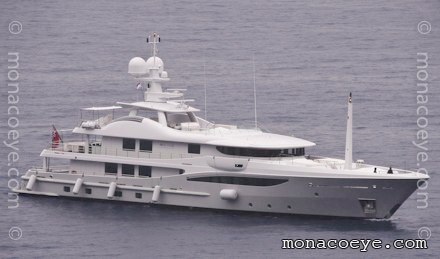 ©Photo: NT • Monaco Grand Prix • May 2009

Yacht name:
Addiction
-> Unity
Length: 172 ft • 52 m
Year: 2009
Builder: Amels • # 455
Design: Tim Heywood
Interior: Laura Sessa Romboli
Addiction
, a new sister to Lady Nag Nag & co (Amels Limited Edition 171 series), was launched in Holland just a couple of months ago. She took up position on the central T jetty in Monaco last week, with a good view of the swimming pool corner for the grand prix.
Supposedly now called Unity (2010) though name on the side still reads Addiction. Does have a nice new hull colour though.
Read More...