07 Sep 2008 10:27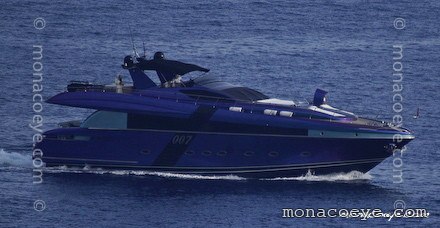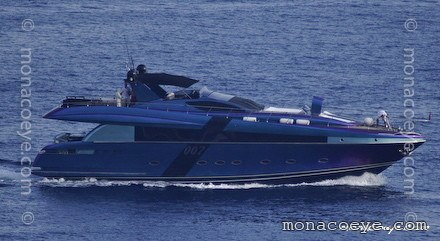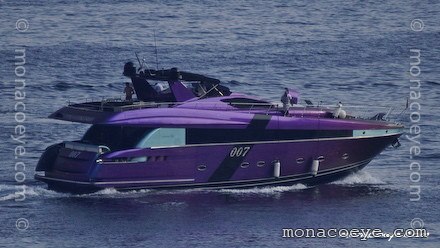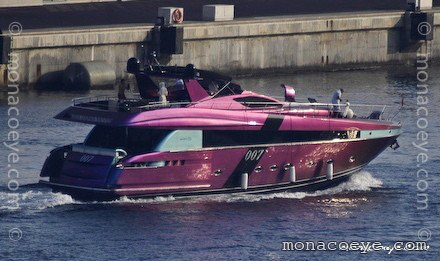 Yacht name:
007 - Zero Zero Seven
• Vespucci 555
Length: 80 ft • 24 m
Year: 2008
Builder: Rodriquez • CITM
Design: Andrei Dubinsky • Ing Cimino • Paolo Lucchetta • Nautor Swan ??
Engines: 2 x 1675 hp
Top speed: 33 knots
Photos: NT • Monaco • 2 September 2008
Many yachts changed their hull colours from white to blue this year. But 007, the (prototype?) Vespucci 555 from CITM (thx Vittorio) is keeping one step ahead with a continually changing colour scheme: blue, purple and pink. Nine further yachts are planned.
You've seen this trick before with
Roberto Cavalli's RC
… The paint effect is ChromaFlair from JDSU and is the same colour shift effect used in many applications - from cars to furnishings (thx Darren). No pigment is used, the effect is achieved through refraction.