14 Jul 2011 10:51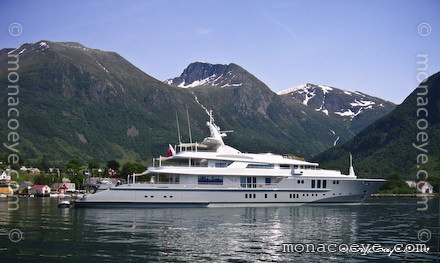 ©
Svein Opdal /
monacoeye
• June 2008 • Rosendal
• Do not copy without permission.

Yacht name:
Siren
Length: 240 ft • 73 m
Year: 2007
Builder: Nobiskrug • # 778
Design: Newcruise design
Siren was in the beautiful Hardangerfjord yesterday. Thanks to Svein for the great top shot with the Melderskin and Laurdalstind mountains in the background.
Read More...