02 Jul 2011 16:41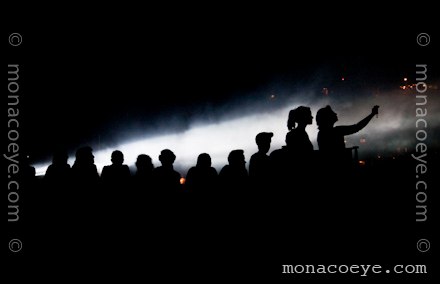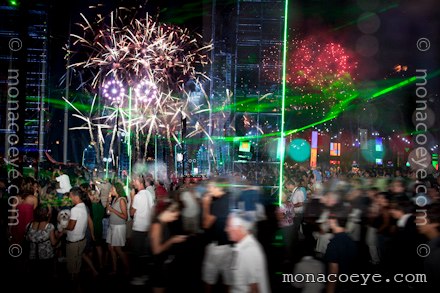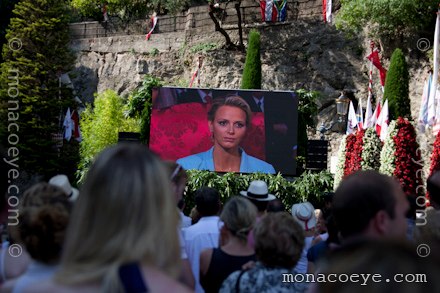 Copyright: monacoeye • 2011 • Monaco • Do not copy without permission.

Update Saturday - good atmosphere Friday night with the free Jean-Michel Jarre concert in Port Hercule which attracted large numbers from the surrounding area. The music was good and brought back pleasant memories from the seventies, for those that were born at that time!
Prince Albert and Princess Charlene
, appeared on stage and thanked averyone for coming. Beforehand residents and Monegasques were served tasty nibbles and fine champagne by Fouchon caterers.
Relatively few yachts attended - Turama, Sunrays, Alfa Nero, Over the Rainbow, Radiant, Nomad were counted among them. Charlene looked splendid. Princess Caroline couldn't hold back the tears.
Click photo above for larger pics.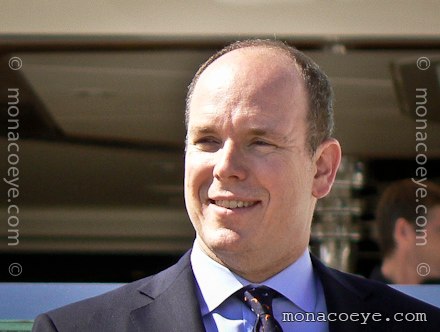 Copyright: monacoeye • 2005-2011 • Monaco • Do not copy without permission.

It's good to be Prince!
The Principality is in full Royal Wedding swing, as Monaco gears up for a weekend of celebrations for the marriage of Prince Albert to South-African fiancée Charlene Wittstock.
Tonight a free Eagles concert at the Stadium (ticket-holders only). Tomorrow Jean-Michel Jarre in the port, (who can ever forget that classic from the 70s "dum de dum dum dum" ).
All the yachts have been moved from the T-jetty, and buildings miles away lit up all week by the blinding preparations for the lightshow that will accompany Jarre's music.
Extraordinary sight of a cohort of about 50 French police bikers filling up all lanes on the motorway, making their way to Monaco this afternoon.
World media have been speculating wildly all week, after a report by l'Express that Charlene might have had more than a bad case of pre-wedding jitters, and was caught at Nice Airport trying to hot foot it back to South Africa (humming "you can check out but you can never leave", no doubt).
I don't believe a word of it, not a word of it! The Palace has issued an official denial, and we wish them both a happy wedding and the best of luck for the future.
Directly below, miniclip of Prince Albert and Charlene Wittstock greeting fans before the Eagles Concert last night. Hotel California was great to see live and definitely the highlight of the evening.
On the next page are a few shots taken at various public events over the last few years.
Read More...