12 Dec 2007 13:12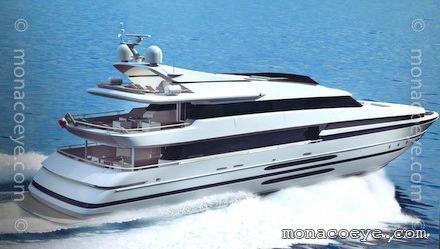 Yacht:
Pisa Akhir 153
Length: 153 ft • 46.6 m
Year: 2010
Builder: Cantieri di Pisa
Yachting Partners International has announced the recent signing of a new build at Cantieri di Pisa. This will be the largest yacht ever under construction at this shipyard and the new flagship of Cantieri di Pisa.
Designated the Pisa Akhir 153, the 46.6m superyacht built for a regular client of Yachting Partners will be supervised, managed, and eventually chartered by Yachting Partners International. The yacht is to be delivered in April 2010.
Illustration courtesy of Yachting Partners International & Cantieri di Pisa.