04 Jul 2010 22:09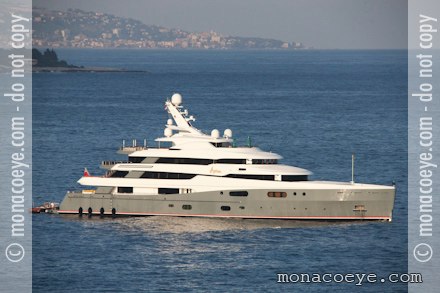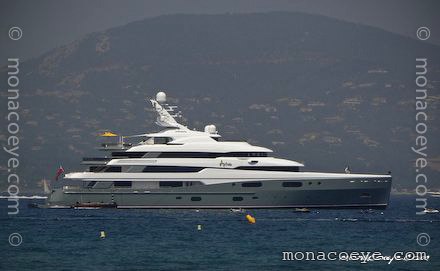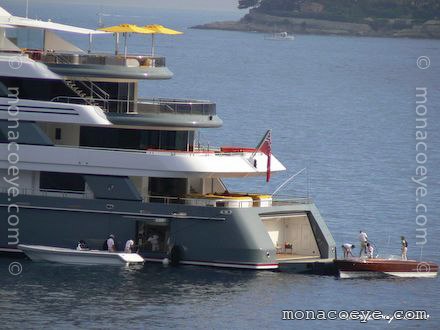 Photo: monacoeye • St Tropez • 28 July 2007 - 2010
Yacht name:
Aviva
Length: 224 ft • 68 m
Year: 2007
Builder: Abeking & Rasmussen • # 6475
Stylist: Reymond Langton
2010: at the GP
2007: Aviva is another of this year's fine major launches, this time from Abeking & Rasmussen. She left the Lemwerder yard in Germany in May 2007. Seen here yesterday on her maiden cruise to the Med, in St Tropez. The port was heaving with dozens of Mangustas, Leopards and ISAs for the annual Rodriguez Group show.
Aviva has an unusual "knife" bow, which allows for a larger superstructure and internal volume, and greater speed and fuel efficiencies.