14 Dec 2006 00:13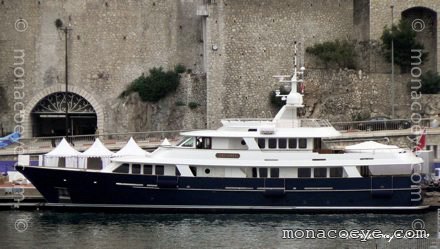 Yacht name:
Arcadia
Length: 118 ft • 36 m
Year: 2006
Builder: Royal Huisman
Photo: Monaco Yacht Show • October 2006
Arcadia, the instant classic from Royal Huisman, designed by Tony Castro, has been winning plaudits from the critics since her launch earlier this year. Eschewing the bigger-is-better philosophy, the new owner, an experienced American yachtsman from the East Coast, preferred a luxury yacht on a human scale that was capable of exploring smaller inlets and ports. Arcadia's first trip took the family on a cruise to Scandinavia for a spot of iceberg watching. An aluminium hull reduces friction, increases fuel economy, and is less brittle in Polar temperatures.