19 Aug 2007 23:30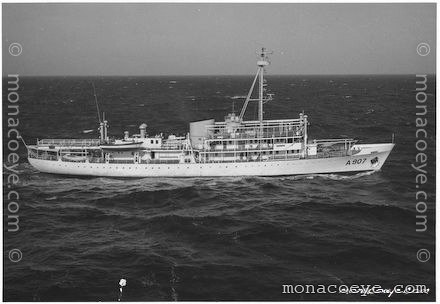 You may recall that
HNLMS Snellius
, the pride of the Dutch Navy, called into Port Hercule with HMS Echo, in May this year, for the International Hydrographic Organization's annual Congress.
Well, here are some photos sent in by owner Henk de Bloeme, of the glory days of an earlier generation
Snellius
, also a hydrographic ship for the Dutch Navy and now looking for a new owner wishing to undertake a yacht conversion.
She was in service until 1970, then served as a hotel ship for navy personnel for a few years, and is currently lying in Holland. In her prime she ran expeditions to Surinam and Papua New Guinea, charting the last white patches on the globe.
Henk is now looking for a new owner willing to do an extensive yacht conversion. She is still in a reasonable condition, in other words, still well worth doing the restoration and conversion. The inside is spartan, with many small cabins for a total crew of 110.
Yacht name:
Snellius
Length: 236 ft • 72 m
Year: 1950
Builder: P Smit Jr
Beam: 10.8 m
Depth: 3.6 m
Displacement: Approx 1200 tonnes
Engines: 2 x 1000 hp Storks. Equipped with reversible props. They are the originals from 1948, weighing 65 tonnes each, if replaced the difference will need to be ballasted. Snellius was able to do 15 mph with only 2000 hp, as she has a very streamlined hull. The whole engine room is original but not operational.
Any interested parties (serious enquiries only please!) should email me and I'll pass on their details to Henk.
Update: Sold!
30 Jan 2007 00:08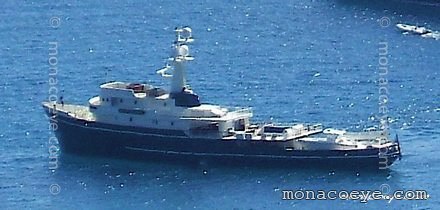 Yacht name:
Dolce Far Niente
Formerly tug: Clyde • Smit Salvor • Matsas Salvor & then yacht: Seawolfe
Length: 191 ft • 58 m
Year: 1957
Refit: 2002
Builder: Smit
Photo: Robert Paylor • St Barths • January 2007
14 Dec 2006 18:46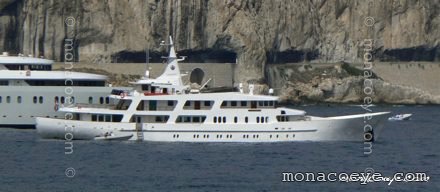 Yacht name:
Fils de Grace
Formerly: Sir Arthur J
Length: 178 ft • 55 m
Year: 1968
Refit: 2003
Builder: Smit
Conversion: De Haas & Hoogendoorn
Location: Beaulieu
Photo date: Summer 2006