06 Jul 2009 22:56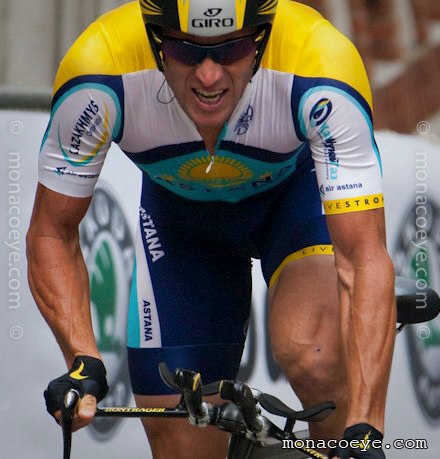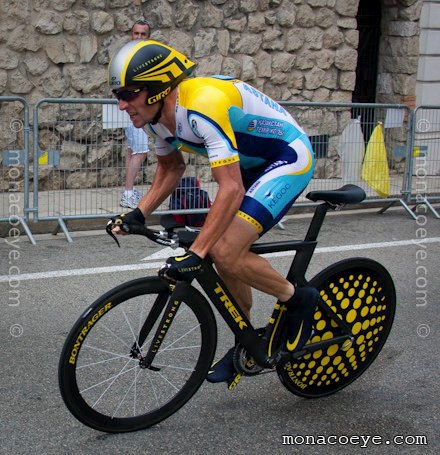 Cyclist
Lance Armstrong
• 2009 Tour de France, Monaco.
Photos: monacoeye • Monaco • 4 July 2009
The return of Lance Armstrong to the Tour with Astana, after a four year absence, is the story dominating the French news.
Here he is hurtling up Boulevard du Jardin Exotique on the Stage 1 time trial. He put in a respectable performance, finishing 10th fastest. Cancellara, Contador and Bradley Wiggins were 1st, 2nd and 3rd.
The French TV commentator begrudgingly conceded that Lance looks like he is still a force to be reckoned with!
Whatever the establishment may think, the public are well behind him. Everywhere he goes he is preceded by cheering crowds and followed by a large press pack.