31 Aug 2010 15:05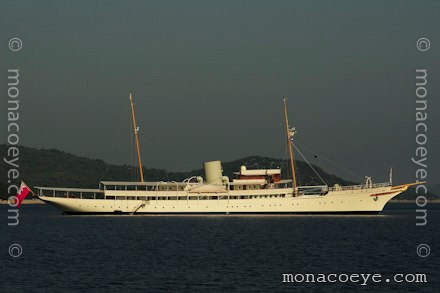 Copyright: NT/monacoeye • 2010 • Croatia • Do not copy without permission.

Yacht name:
Nahlin
Formerly: Nahlin -> Luceafarul -> Libertatea
Length: 300 ft • 91 m
Year: 1930
Builder: John Brown
Architect: GL Watson
Restoration: Blohm & Voss
James Dyson's beautifully restored 1930's yacht,
Nahlin
, was spotted on the River Dart in Devon this summer and last week was cruising in the warm waters of the Croatian Adriatic.
Nahlin started life commissioned by Lady Yule, built by John Brown in Clydeside, and was later chartered by Edward VIII and Wallis Simpson in 1936 for a cruise to the Adriatic and Istanbul.
There, she caught the eye of King Carol II of Romania, who went to buy her, renaming her Luceafurul. After the outbreak of war, she languished in Romania, and was finally converted into a restaurant.
She was bought by Edmiston and William Collier, who had her fully restored in the UK and Germany, with the help of the plans from the original design house GL Watson. 450 tons of asbestos were removed and the steam engines, I understand, were replaced with diesel electric engines.
Nahlin
is now reportedly owned by the vacuum cleaner designer, James Dyson. Larger photos to follow…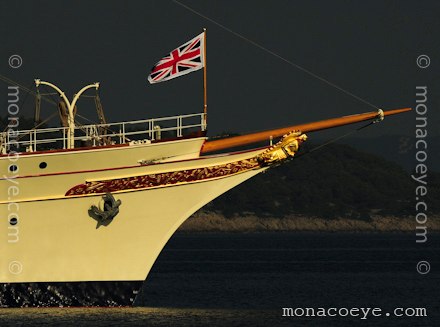 Read More...