Maìn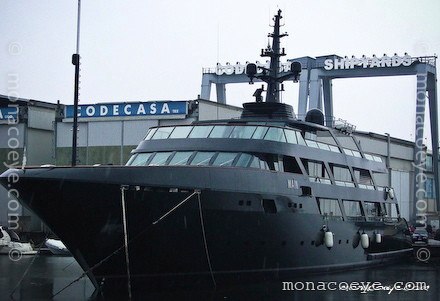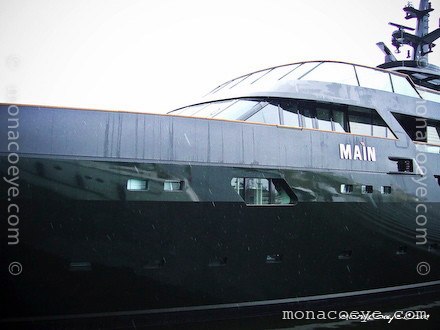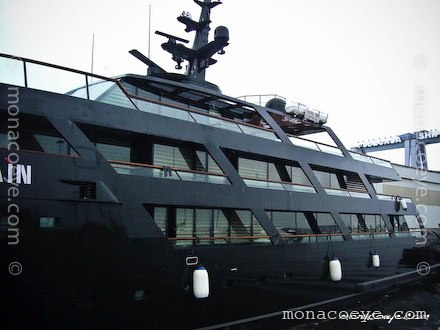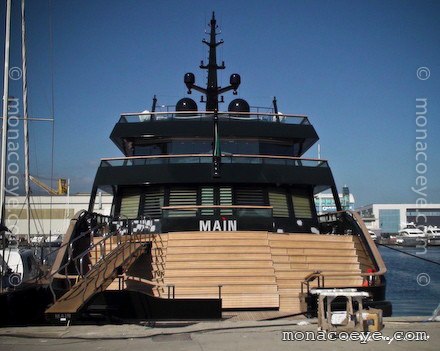 Yacht name:
Maìn
Length: 213 ft • 65 m
Year: 2008
Builder: Codecasa • # C115
Photos: Marco Nava • 2 June 2008 • Viareggio
5 June 2008: Marco just sent in
these photos
of Armani's new yacht Maìn, outside the Codecasa Tre yard in Viareggio. I think the diagonal struts - which have not been universally appreciated by yachtspotters ! - work well with the venetian blinds to create a smart business-like exterior. Or does it look like a chic patrol boat? What do you think?
April 2008: Jos emailed us to report that Giorgio Armani has recently been delivered his new
65m Codecasa
, called Maìn - "Maria" in the Piacentino dialect - named after his mother. Although hard to discern on the photos of the launch published a few days ago in
Il Tirreno
, the hull colour is a dark battle green. Armani, himself, designed the interior, in a light minimalist style with dark
accents
.
Giorgio Armani's former yacht Mariù, also named after his mother, has now been sold. As he is a frequent visitor to Monaco, we can hope that Mr Armani will have planned the short hop up the coast from Viareggio in the coming days to show off his new yacht ….