Gallant Lady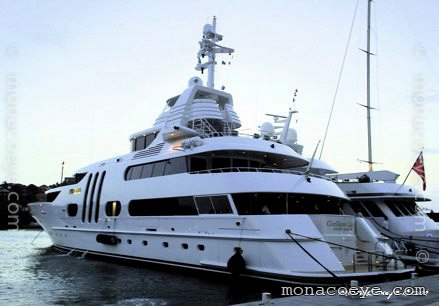 Yacht name:
Gallant Lady
Length: 172 ft • 52 m
Year: 1995
Builder: Feadship • De Vries • #651
Photor: Robert Paylor • 2006 • St Barths
Another from Bob Paylor. When I first saw this photo I thought the Gallant Lady launched on 19th November 2006 had already made it across the Atlantic. But in fact it is her eponymous sistership launched in 1995. This one doesn't have portholes below the tall windows.