Vava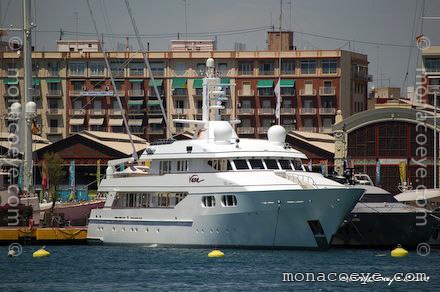 Yacht name:
Vava
Length: 155 ft • 47 m
Year: 1996
Builder: Feadship • #773
Architect: De Voogt
Photo: Christophe Oliva • Valencia • 15 May 2007
Christophe Oliva sent in these nice shots of Vava while down in Valencia for the America's Cup. Team New Zealand have now reached the Louis Vuitton Cup final. The winner of the Louis Vuitton Cup will race against Alinghi at the end of June for the America's Cup.