Salperton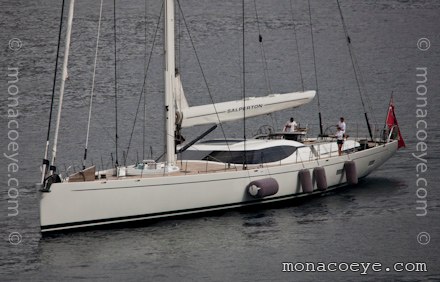 Copyright: monacoeye • 2010 Monaco Yacht Show • Do not copy without permission.

Yacht name: Salperton IV
Length: 148 ft • 45 m
Year: 2009
Builder: FitzroyYachts
Architect: Dubois Naval Architects
Interior design: Adam Lay Studio
Salperton can be found on the Quai des Etas Unis - E12. The 2007 Salperton has been renamed
Artemis
.