Moon Goddess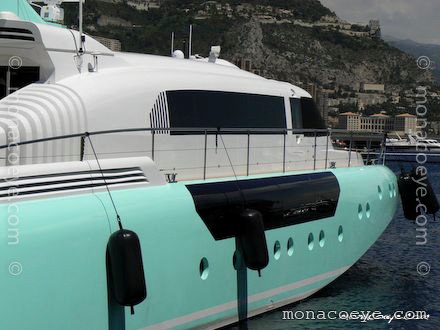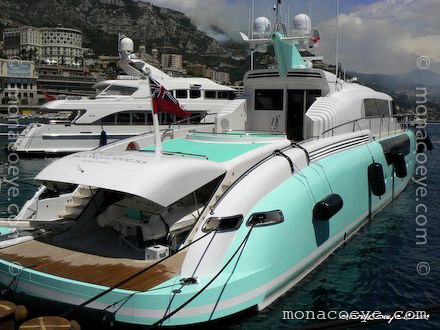 Yacht name:
Moon Goddess
Length: 115 ft • 35 m
Year: 2006
Builder: Danish Yacht
Design: Espen Øino
Engines 2 x 3750 hp
Top speed: 45 knots
From the colour scheme you'll immediately recognise this as the tender/companion to Mexican megayacht Princess Mariana. Although the colours on the mother ship are not to everyone's liking, I think they really work on Moon Goddess. Mr Øino has designed a real jewel in this custom build from Danish Yacht, which is constructed from Kevlar, carbon fibre and epoxy, and was delivered in October 2006.