Siren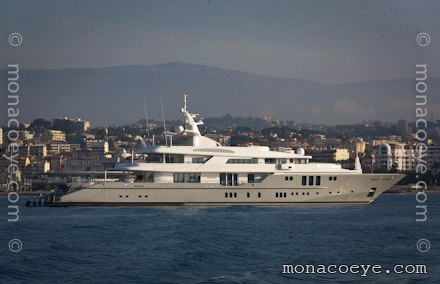 Copyright: monacoeye • Do not copy without permission.

Yacht name:
Siren
Length: 240 ft • 73 m
Year: 2007
Builder: Nobiskrug • # 778
Design: Newcruise design
Siren was in the beautiful Hardangerfjord yesterday. Thanks to Svein for the great top shot with the Melderskin and Laurdalstind mountains in the background.
Siren, a.k.a. Nobiskrug 778, was launched in December 2007, in Rendsburg. She was designed by Hamburg-based Newcruise Design.
Nobiskrug are also building 68-metre
#780
, designed by Australian-based Pure Design, and
#779
, which is 59.5m and designed by Felix Buytendijk.
In 2008, Nobiskrug was
sold
by ThyssenKrupp to Guernsey-based Eagle River Capital …
Below Svein Opdal • June 2008 • Rosendal; Simen Paulsen • May 2008 • Bergen, Norway