Hemisphere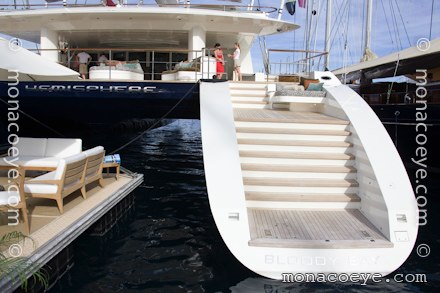 Copyright: monacoeye • Sep 2011 • Monaco • Do not copy without permission.

Yacht name: Hemisphere
Length: 145 ft • 44 m
Year: 2011
Builder: Pendennis Shipyard
Naval architect, exterior: Van Petegham Lauriot Prevost
Interior design: Michael Leach Design
Billed as the world's largest luxury catamaran, Hemisphere is truly a sight to behold.
Note, in the picture above, a platform had been floated in between the two hulls - not part of the yacht.