Exuma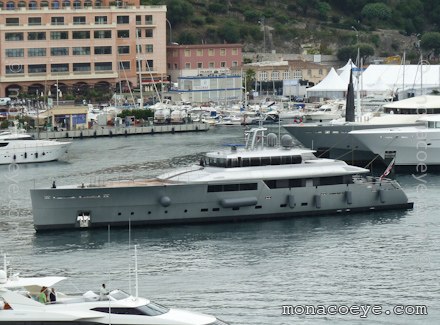 Copyright: HOS/monacoeye • 2010 Monaco Yacht Show • Do not copy without permission.

Yacht name: Exuma
Length: 164 ft • 50 m
Year: 2010
Builder: Perini Navi - Picchiotti • C 2134
Interior: Perini Navi
Exterior Design: Vitruvius
Architect: Briand Yacht Design
Above, a nice shot of Exuma backing in to her central location on the T-jetty, from Henry. Launched July 2010.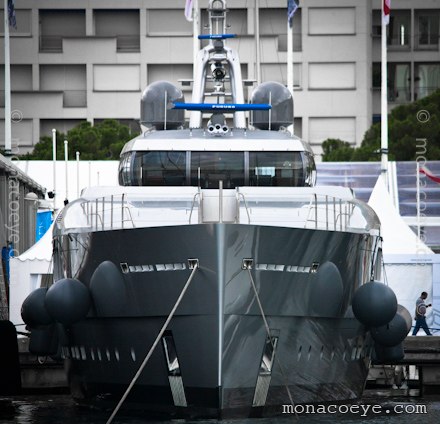 Below, a model of Perini Navi's first motor yacht, Exuma, due for delivery in 2010, and built under the Picchiotti brand which is owned by Perini Navi.
A second 55m Vitruvius Explorer is under construction, to be completed in 2011. A third 73 m Vitruvius is in early stages of development.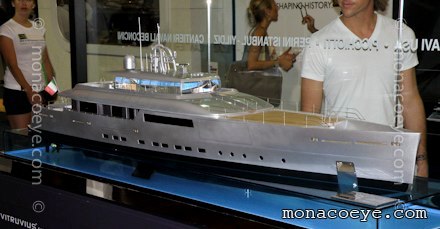 Photo copyright: Robert Paylor. Do not copy. Image: Ft Lauderdale Boat Show, October 2009.