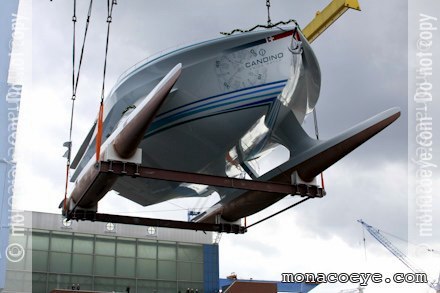 Photos copyright: KG/monacoeye. Do not copy without permission. Images: Kiel, March 2010.
Yacht name:
Planet Solar
Length: 102 ft • 31 m
Year: 2010
Builder: Knierim Yacht Club, Kiel
Solar banks: 536 m
2
Autonomy: Infinite …
An
exclusive set of photos
detailing yesterday's launch of the world's largest solar-powered ship, Planet Solar, from monacoeye special correspondent in Kiel, Klaus Gaeth.
This Kiel-built 31-metre catamaran, which is only powered by light, will soon be embarking on a round-the-world-trip at an estimated average speed of 7.5 knots (14 km/h) and a very impressive top speed of 14 knots (25 km/h), drawing on the 127 hp produced by its 536 square metres of photovoltaic cells.
But what if it's cloudy? The ship only consumes 27 hp so there should be a fair amount of power to spare, with some large batteries on board presumably to store all that solar goodness.
Three or four crew members will skipper this boat, which can accommodate a total of 40 passengers.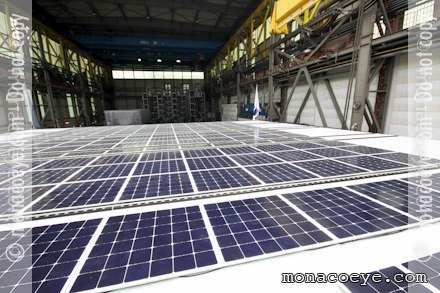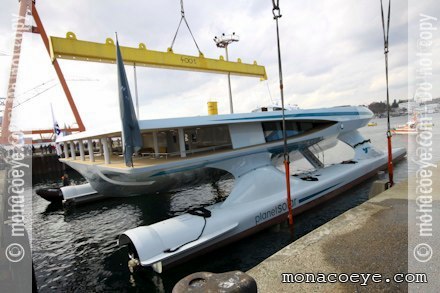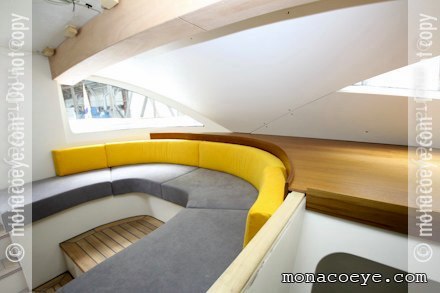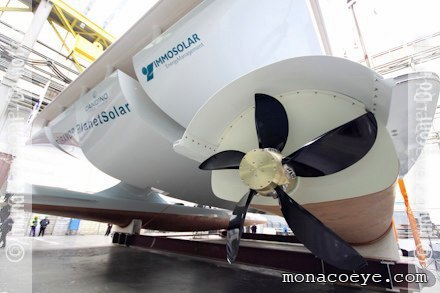 Read More...