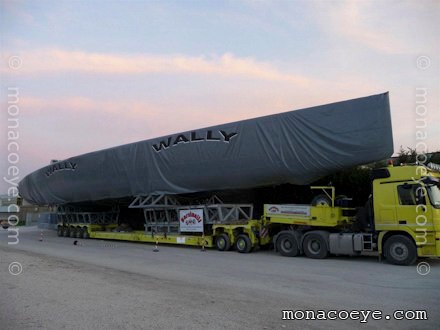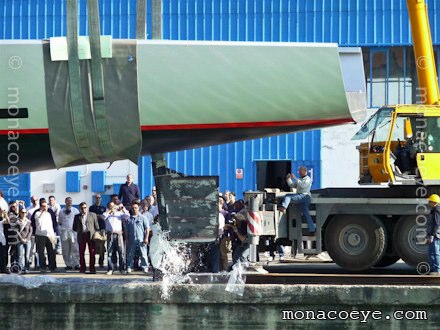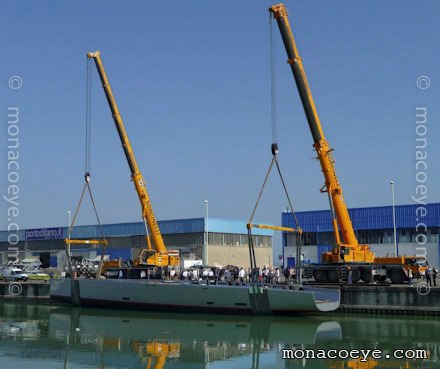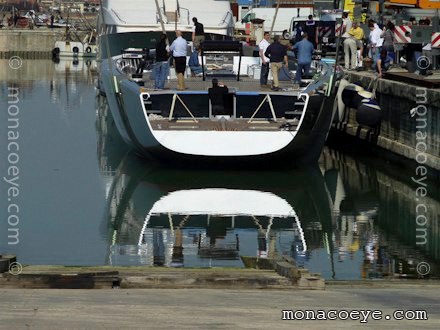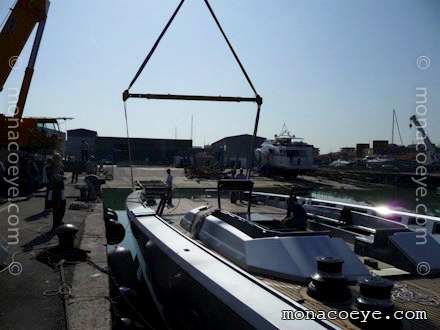 Yacht name: WY 130 • The Dream
Length: 130 ft • 40 m
Year: 2009
Builder: Wally
Design: Javier Soto Acebal
Interior: Foster & Partners
Photos: CS • Fano • April 2009
Here are the first shots of the launch of the new Wally 130 this week in Fano, Italy. This high performance yacht combines a water ballast with a trim-tab keel, for greater safety and performance. The 11 ton water ballast improves stability of this 84-ton boat while the 6 metre keel (which can be raised to 4 metres for port and bay access) improves lift.
The sloop will now be towed to Ancona to have the keel installed - the stepping of the mast is scheduled for May.
Should be on display at this year's Monaco Yacht Show.