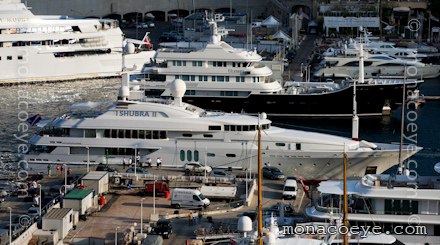 Copyright: monacoeye • Monaco, August 2010 • Do not copy without permission
Yacht name: Shubra II
Formerly: Baronessa -> Frequency -> Beluga -> Nira
Length: 195 ft • 59 m
Year: 1998
Builder: Palmer Johnson • # 228
Architect: Sparkman & Stephens
Design: Nuvolari & Lenard
Shubra II, an early Nuvolari & Lenard design, in Monaco a couple of weeks ago.
Read More...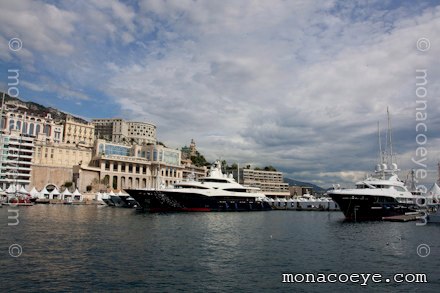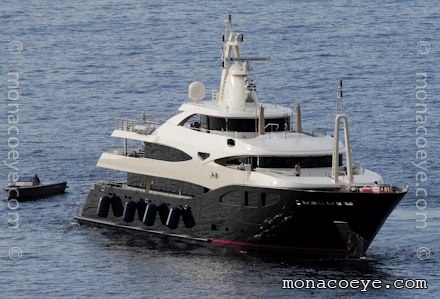 Yacht name:
Blue Eyes
Length: 195 ft • 60 m
Year: 2009
Builder: CRN • # 126
Exterior: Zuccon International Project
Interior: Laura Sessa Romboli
Photos: monacoeye & NT • Monaco • September 2009
Blue Eyes
from CRN. The large photos start
here
with a good view of the
beach terrace
at the back. There will be many more photos of the other yachts to come over the next few days, so keep checking back!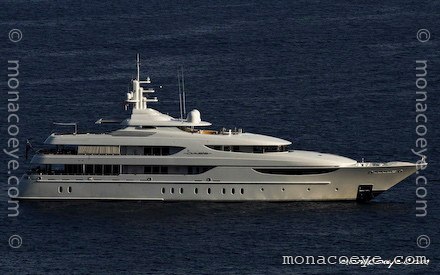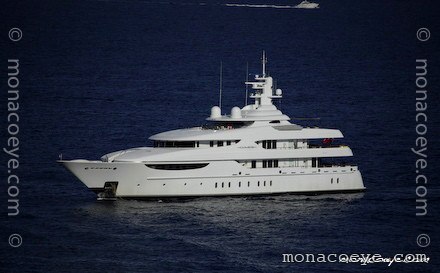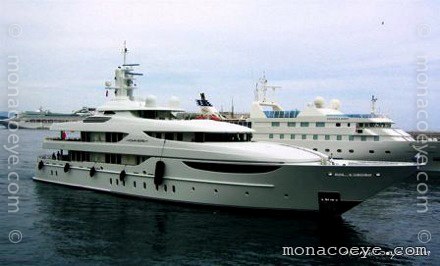 Yacht name:
Oasis
Length: 195 ft • 59 m
Year: 2006
Builder: Lürssen • # 13642
Design: Glade Johnson
Photo: NT & monacoeye • Monaco • August 2008 - links to follow
Photo: monacoeye • Monaco • May 2006
May 2006: Lürssen's recent launch on her maiden voyage to the Med… here entering Port Hercule for the first time.