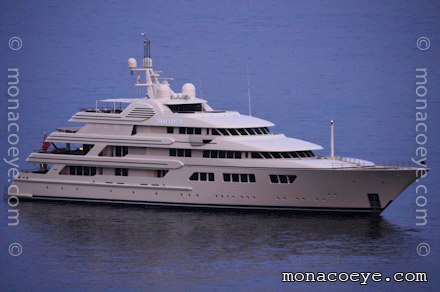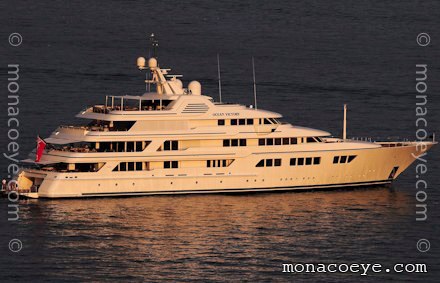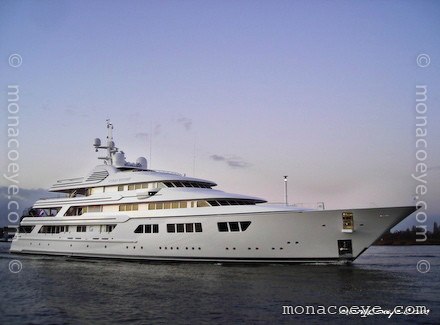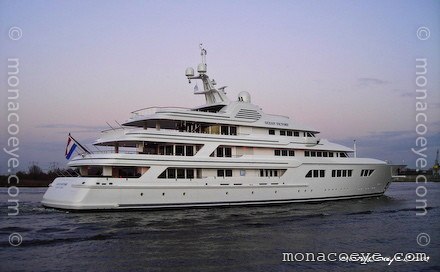 Yacht name:
Ocean Victory
Length: 248 ft • 76 m
Year: 2008
Builder: Feadship • #1001
Stylist: De Voogt
Photo: NT • Monaco • August 2009
Photo: AS • Amsterdam • November 2008
August 2009: Lovely shots of
Ocean Victory in Monaco
… Nobody styles this type of white yacht better than Feadship, here with a simple pinstripe. Great to see them producing beautiful new models with incremental differences in styling.
Nov 2008: Arjan just sent in these nice shots from Amsterdam of Feadship's October 2008 launch from the De Vries yard, Ocean Victory.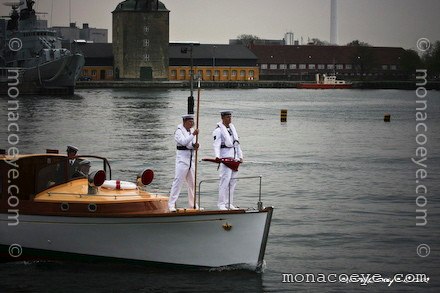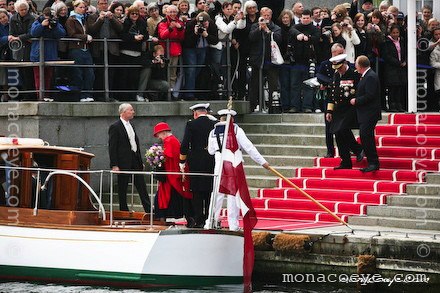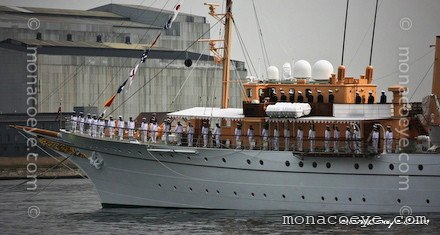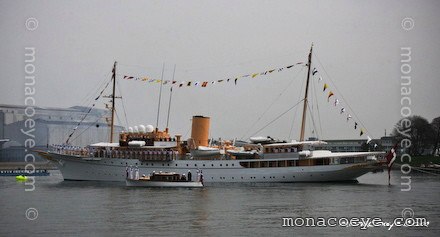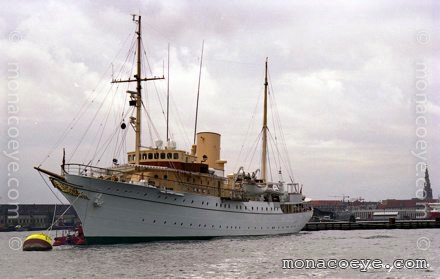 Yacht name:
Dannebrog
Length: 248 ft • 76 m
Year: 1931 • Refit: 1980
Builder: Denmark Royal Dockyard
Photos
Niels Hartmann • Copenhagen • 25 April 2008
Photo
Dainis Kivlenieks • Copenhagen • 4 August 2000
Niels has sent in a nice set of photos of
Queen Margrethe boarding Dannebrog
, the Danish royal yacht, in Copenhagen.
Dannebrog usually heads off every summer for a cruise, sometimes with the Norwegian royal yacht
Norge
. In 2006, she visited Greece and Malta. Along with her 58 crew, she can carry 27 royals and 14 guests.