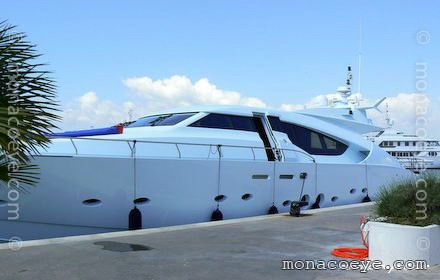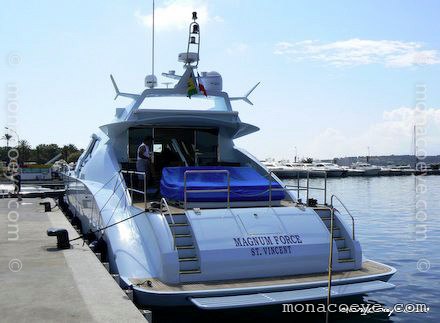 Yacht name:
Magnum Force
Length: 92 ft • 28 m
Year: 2006
Builder: Altinel Shipyards
Speed: 34 knots
Photo: monacoeye • 2006
This yacht Magnum Force looks extremely similar to the Palmer Johnson 120 series - but I can find no mention of her on the internet. Can anyone tell me who built and designed this yacht ?
Oct 2008: Malcolm provides more information in comments - thanks !
Feb 2009: From the latest comments this yacht is not a PJ but Turkish built …
April 2009: Mystery solved, thanks to Hakan from Altinel Yachts (see comments below). Custom made for Prince Abdulaziz - nice looking boat !