USCG Eagle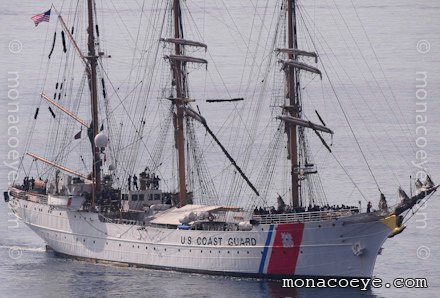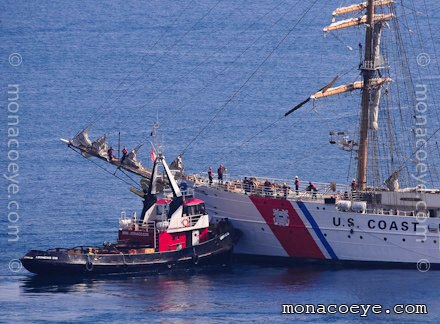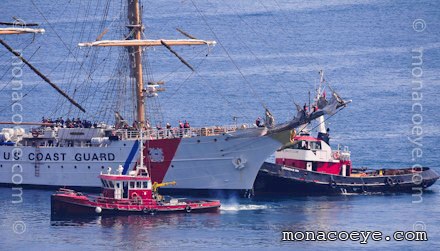 Ship name:
USCG Eagle
(WIX-327)
Formerly: Horst Wessel
Length (LOA): 295 ft • 90 m
Year: 1936
Builder: Blohm & Voss
Type: United States Coast Guard Training Cutter for Officer Cadets • 3 masted barque
Class: Gorch Fock
Sisterships: Gorch Fock (I) • Sagres III • Mircea • Gorch Fock (II - 1958)
Photo: NT • Monaco • May 2009
This old tall ship looked magnificent as she cruised towards Port Hercule. Eagle was originally commissioned as a training ship for the Reichsmarine by none other than Adolf Hitler himself, but taken over by the US at the end of the war. Unfortunately she
needed a little help
from the Monaco tugs to continue on her way.
She is only one of two commissioned sailing ships in active service for the US government, the other being the USS Constitution. She is now used as a training ship for US Coast Guard officer cadets.