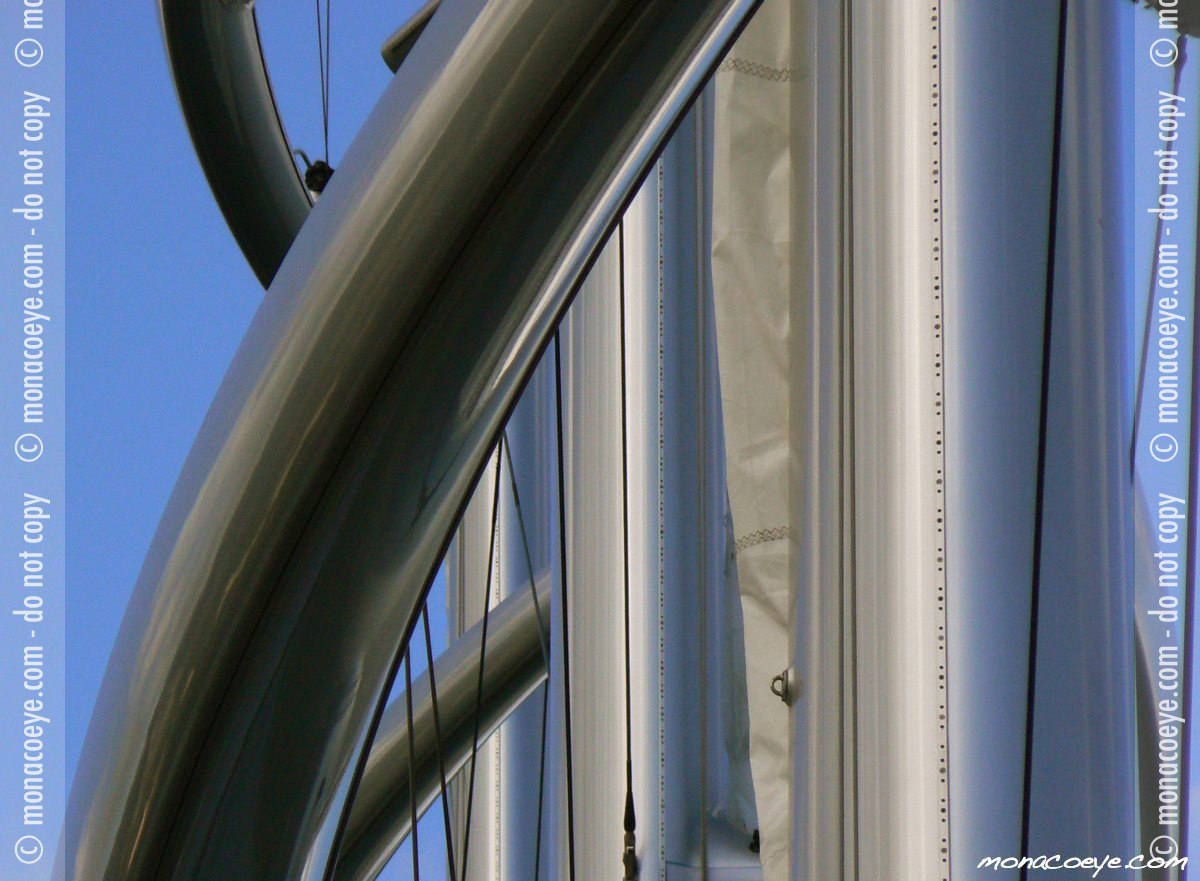 Yacht name: Maltese Falcon
Length: 285 ft 5 • 87 m
Year: 2005/6
Builder:
Perini Navi
, Turkey
Naval Architect: Gerard Dijkstra
Styling and Interior: Ken Freivokh
Owner: Tom Perkins
Photo: monacoeye • Monaco • 13 August 2006
This 3-mast dynarig is reportedly extremely fast.
It's also by far the biggest Perini Navi ever built.
The sails are tucked up within the masts.