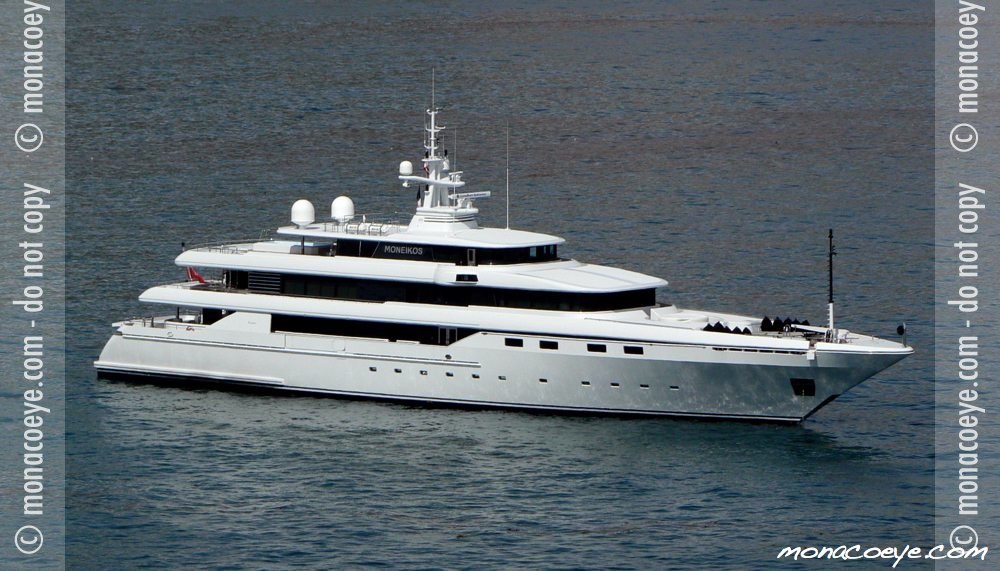 Yacht name: Moneikos
Length: 203 ft 4 • 62 m
Year: 2006
Builder:
Codecasa
Here's the previous version of
Moneikos
beside sistership Lady Ann Magee again.
Photo date: monacoeye.com • 4 September 2006 • Monaco
Moneikos owner Leonardo del Vecchio heads Italian luxury goods company Luxottica, with brand such as Dolce & Gabbanna, Moschino, Prada and Versace.
Mr Del Vecchio is reportedly Italy's second richest man after ex-PM Silvio Berlusconi.