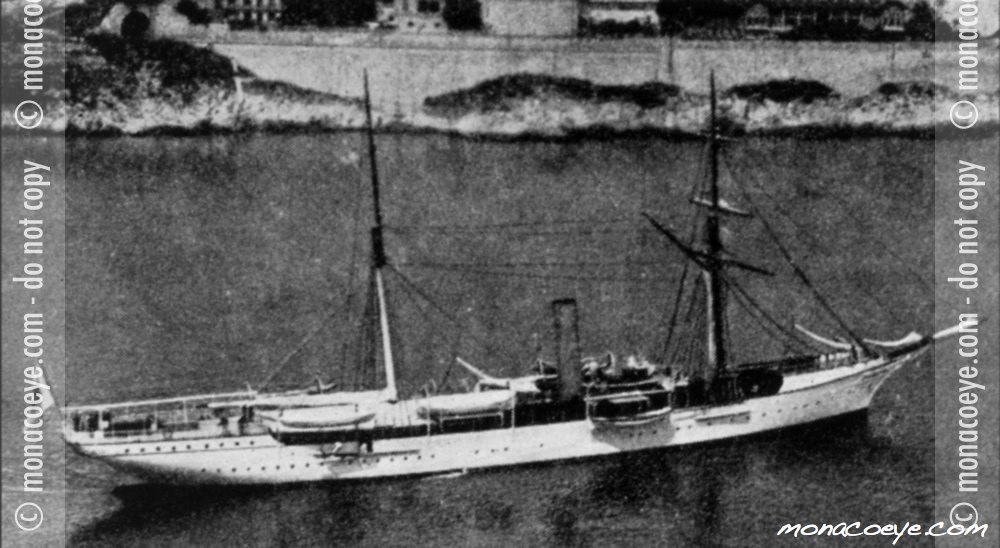 Yacht name: Princesse Alice II
Builder: Laird, Birkenhead
Year: 1897
Length: 207 ft • 63 m
Size: 1400 tonnes
Power: 1000 hp
Speed: 13 knots
Photo location: Monaco
Owner: Prince Albert I, Albert Grimaldi of Monaco (1848 - 1922)
Princesse Alice II was Prince Albert's third ship, which he sailed to the Arctic on scientific expeditions.
It was superceded in 1911 by the larger
Hirondelle II
Princesse Alice II was bought by an Englishman, later laid cable, was a training ship for the Italian airforce
and finally scuttled by the Germans in 1944, who were using it as an escort.
Photo credit: By kind permission of NOAA Rice Library of the NOAA Centers for Coastal Ocean Science
Image ID: ship4639, NOAA Ship Collection
The Princess Alice II. Plate III, figure 10. In: "Results of the Scientific Campaigns of the Prince of Monaco." Vol. 84.