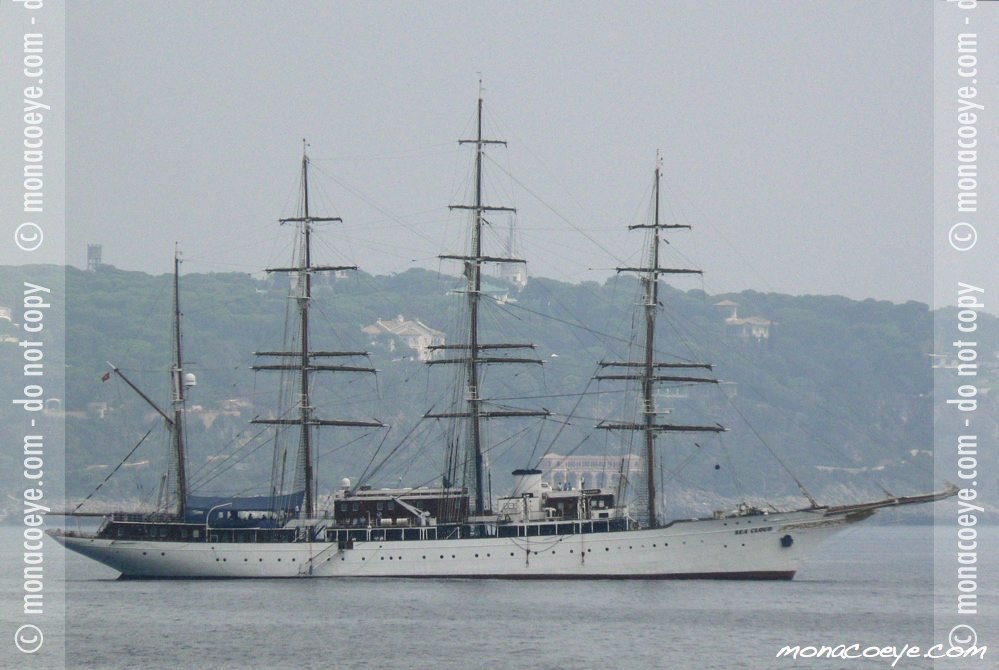 Yacht name: Sea Cloud
Formerly: Hussar • Sea Cloud • Angelita • Patria • Antama
Length: 359 ft 3 • 109.5 m
Year: 1931
Builder:
Krupp
Architect: Gibbs and Cox
Photo: Gabe - monacoeye • Monaco • 2006
Sea Cloud, the largest private sailing yacht ever built, was commissioned by US stockbroker Ed Hutton and originally named Hussar.
When he divorced in 1935, he gave the luxurious yacht to his ex-wife Marjorie Merriweather Post, who renamed it Sea Cloud.
It was requisitioned by the US army during WWII and used as a (merry) weather station, and then restored, and sold on to Dominican dictator Rafael Trujillo in 1957.
His son renamed it Angelita, Trujillo was assassinated and it was renamed Patria. Then it it fell back into US hands and was renamed Antama.
Finally, restored in 1979 and renamed Sea Cloud by a German owner, who now offers it for cruises.