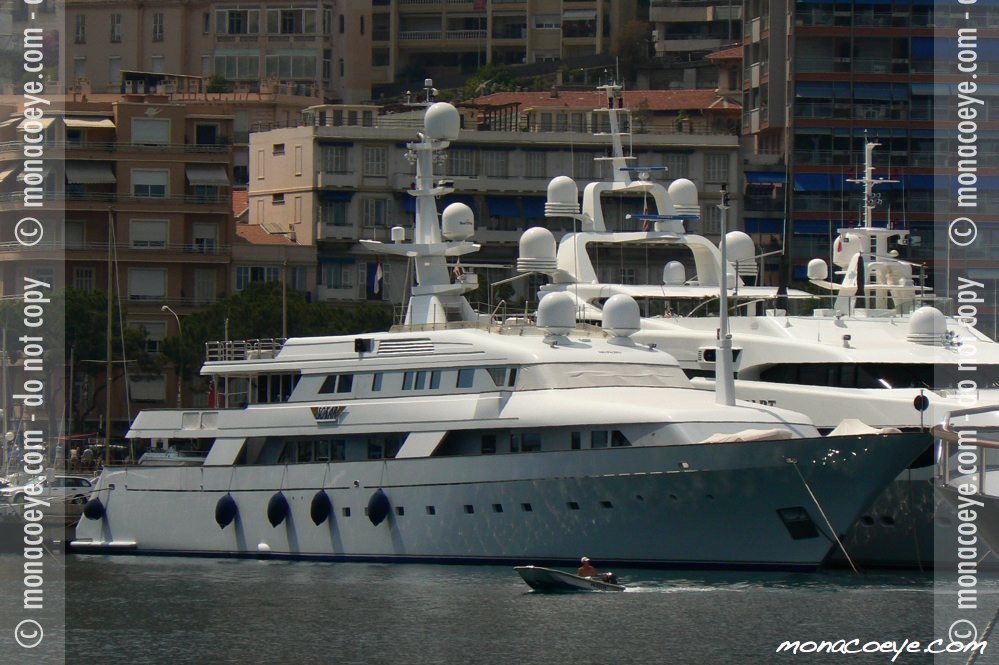 Yacht name: Sokar
Length: 208 ft 3 • 63.5 m
Launch: 1990
Owner: Mohammed al-Fayed • Harrods owner
Builder:
Codecasa
Naval architect: Vincenzo Ruggiero
Engine: 2 x 3,760 hp
Used by Diana and Dodi al-Fayed
Sokar was the Ancient Egyptian falcon god, hence the wing motif.
God of rebirth of the king. Later as Osiris, god of the underworld and death.
The falcon God is often portrayed with the body of a man and head of a falcon.
Photo date: 3 July 2006
Location: Monaco